Early Help for Parents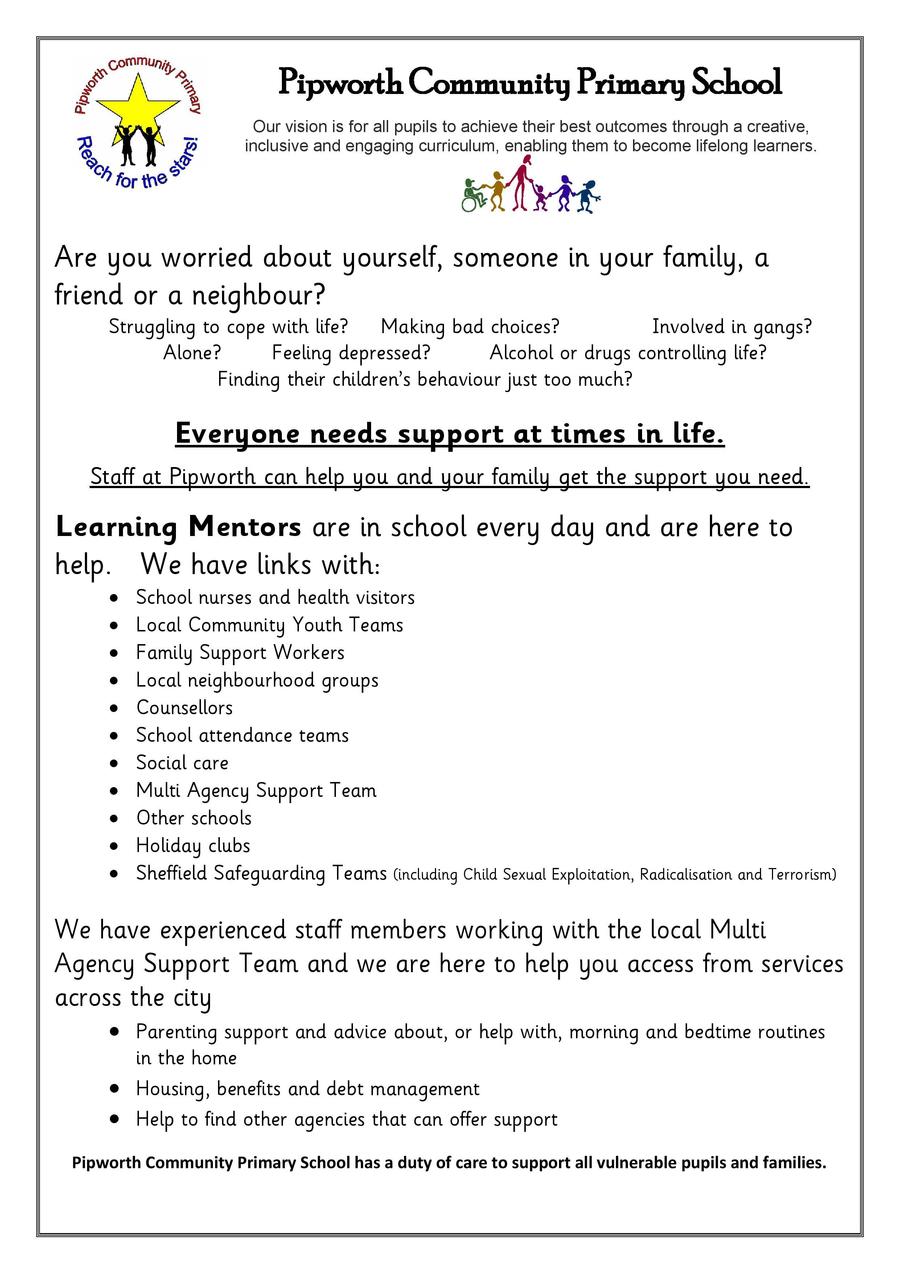 Below you will find a list of organisations and charities that offer support and advice. Please click on the picture to visit their website.
Citizens Advice Sheffield
Advice and support across a range of issues that you may be experiencing.
Sheffield City Council
The link below will take you help and advice on money issues.
This link is for the Multi Agency Support Team (MAST)
Foodwork Hub
Southern Light Community Hub is a Foodworks Hub which means anyone can pre-order on their site or drop-in and purchase frozen meals for £1. As they are to put in the microwave, cooking costs are also reduced. There is no referral, no means test - anyone is welcome to purchase these meals. Southern Light Community church is open on Tuesday 10.30-12pm as a Foodworks Hub. Click on the link below for further information.
Feed your family for less
Click here to download the 'Feed Your Family for Less' booklet from EatSmart Sheffield. It's full of great tips and recipes that are cheaper to buy and healthier to eat!
Gingerbread
The link below will take you to Gingerbread's free advice services for single parents.
Sheffield Local Offer
SEND Support and Services for children and young people aged 0-25.