Spelling Bee winners
This week saw our Autumn 'Spelling Bee' champions receive their awards. After some fierce competition in years 3-6, all of our class and overall year group winners were fully deserving of the applause that they received. W-e-l-l d-o-n-e to all of you!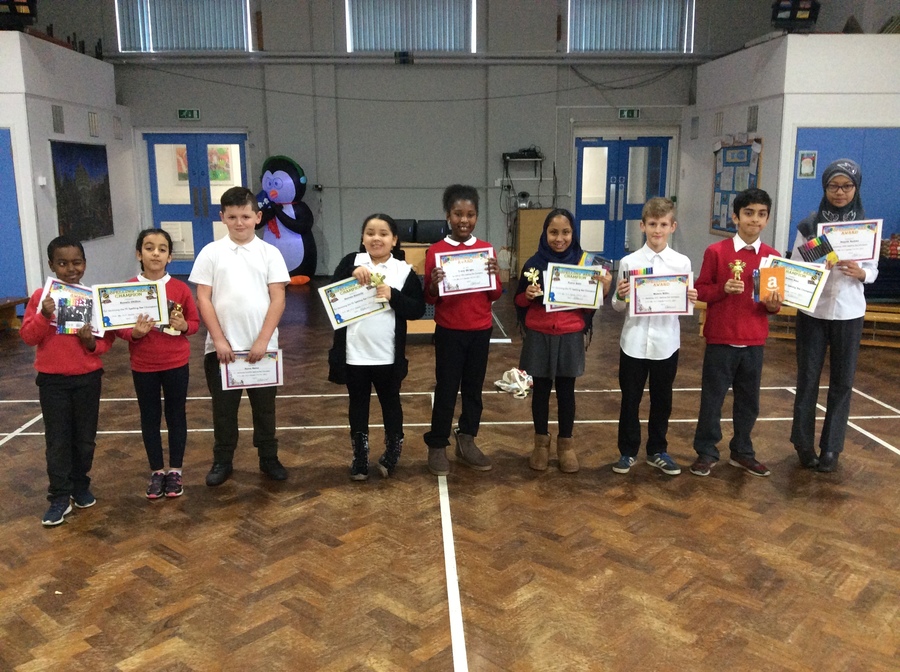 Take a tour of the school
As the Autumn term draws to a close, we thought it would be a great idea to have a look at some of the wonderful work (and incredible displays) that are around Pipworth at the moment. As you can see, the children have been working very hard - well done!
Pipworth supports Children in Need
Friday 17th November saw Pipworth children bring in their 50ps and dress to impress, all in support of Children in Need. A special mention must go to Jah'miya in Year 5, who made buns with her mum and raised a massive £51.80 by selling them in her dad's shop. Well done to everyone for supporting such a worthwhile cause.
STOP PRESS: The office have worked hard to count all of the money, and we can proudly say that an amazing £212.30 was raised!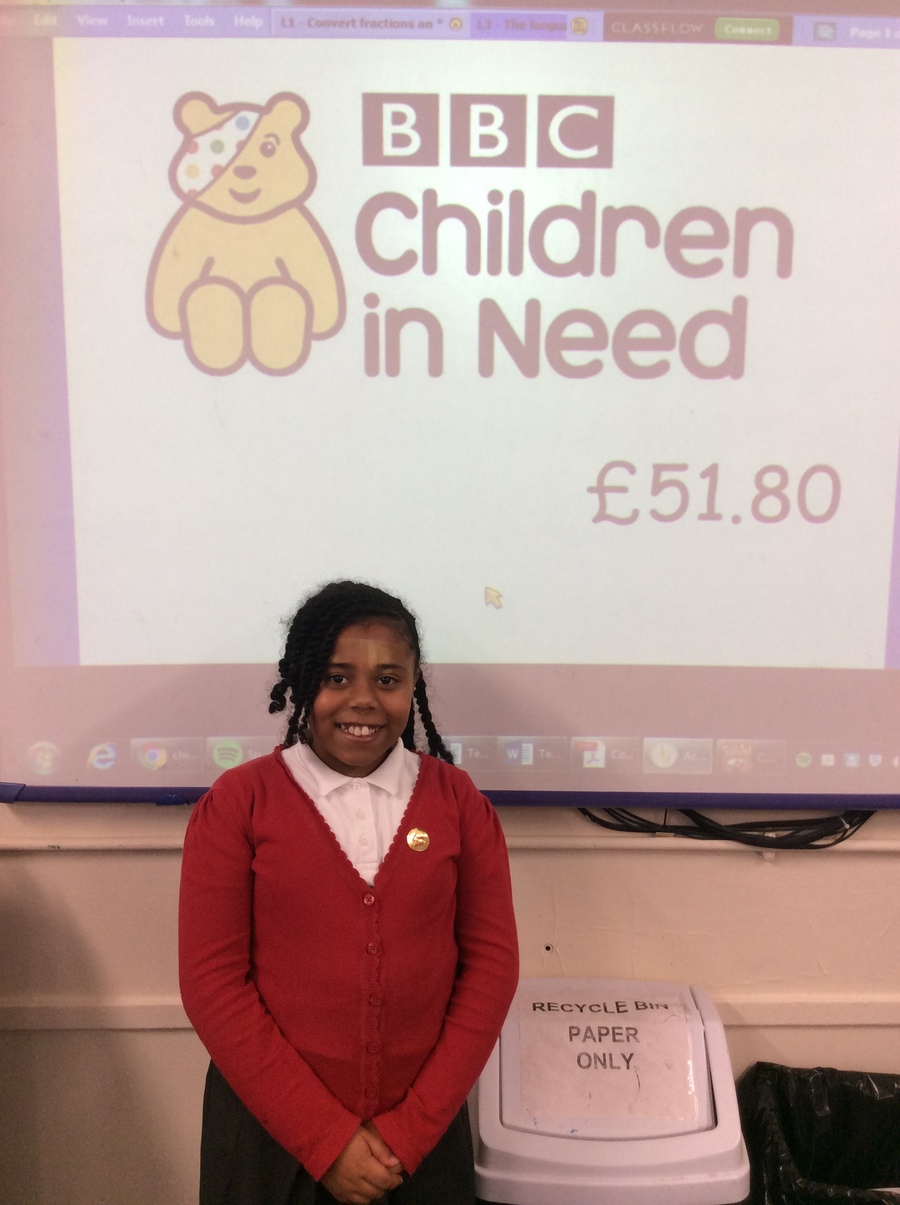 Pipworth children have a beastly time!
The M&M Theatre Company came to Pipworth on Monday 13th November and wowed the children with their all-action interpretation of the classic 'Beauty and the Beast'. The pantomime was full of music and laughter (and some frights too), with the children thoroughly enjoying the show. "The best pantomime ever!" one child told me at the end. Oh, no it isn't. Oh, yes it is!
What the Shrek?
The Razzamatazz club treated the school to an all singing and dancing performance, celebrating the jolly green giant that's Shrek. It's hard to believe that the children only had 5 weeks to prepare their act, and we think that there are some superstars of the future. Look at the videos and pictures below and see if you agree:
Curriculum news
Want to find out what your child will be learning about this half-term? You can find the information you are looking for in the Year Groups section on the left hand side of your screen - just choose your child's Year Group to see what they are up to.
Help your child to become a great reader
Reading with your child for just 5-10 minutes every day can have a massive impact on their learning, which can go on to improve their chance of success in life. They don't have to read a book - it can be a comic, a magazine, a newspaper or an internet page.
Listening to children read is good, but discussing what they are reading is even better. For examples of how to do this, and other helpful tips about reading with kids, check out the videos on this page.
Practise assembly songs at home!
Check out the singing assembly page to see what we've been singing at school. You can find the lyrics on the videos or on the page itself.
What's happening at Pipworth?
Check out the School Calendar in the News & Events section to see what's coming soon